Pink bear set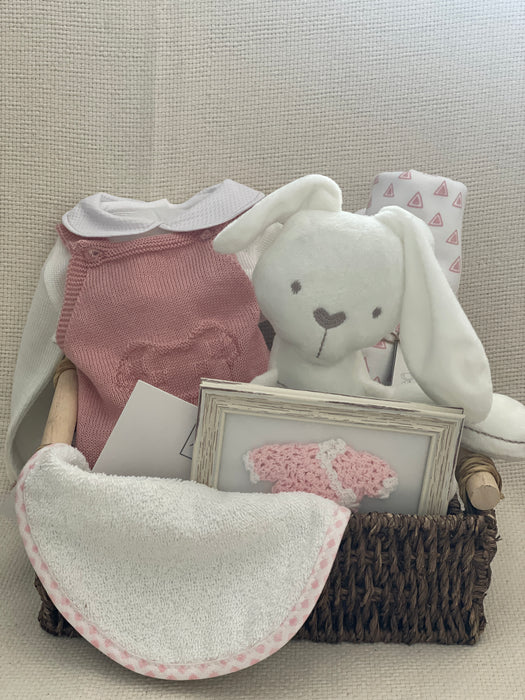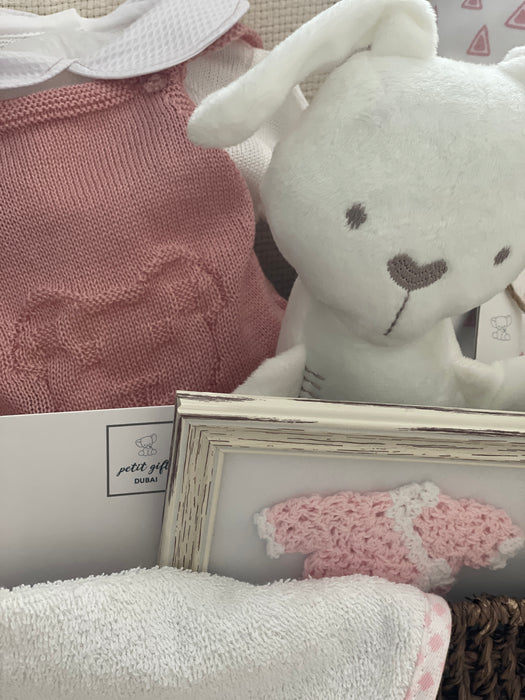 This gorgeous layette is specially designed for the upcoming little princess. 
Spoil the future mom with all necessary and adorable items to get started on the right foot when the new member of the family arrives.
This layette contains: 
Luxury pink wool romper with a cute teddy pattern in the middle.
Beautiful fresh knitted shirt with white pique collar.
Light pink pattern Swaddle in cotton

Soft white teddy bear 
White bib with light pink pattern
Baby girl crochet frame
 All our layettes come with a wooden or wicker basket.



Please note that some products in this layette might have limited 
stock quantities. In case any of the items is unavailable, we will 
replace it with the closest equivalent.