Green romper gift| baby gift | Newborn | boy gift| girl gift | 0-3 months|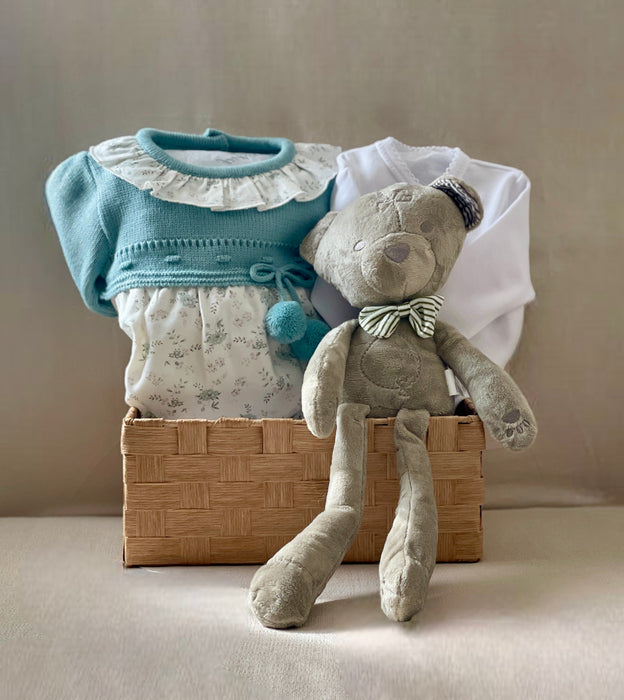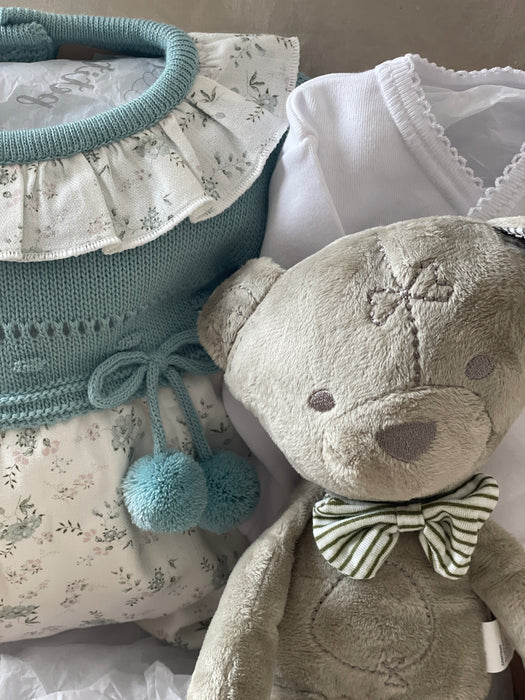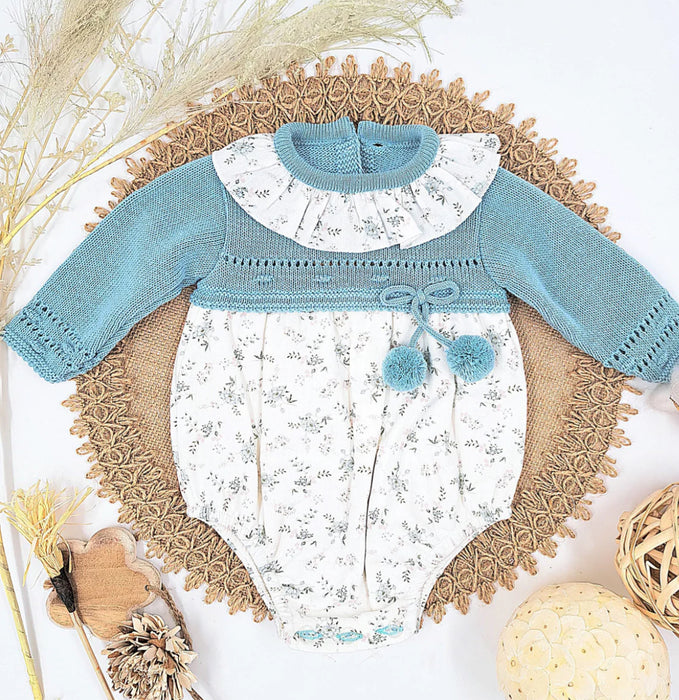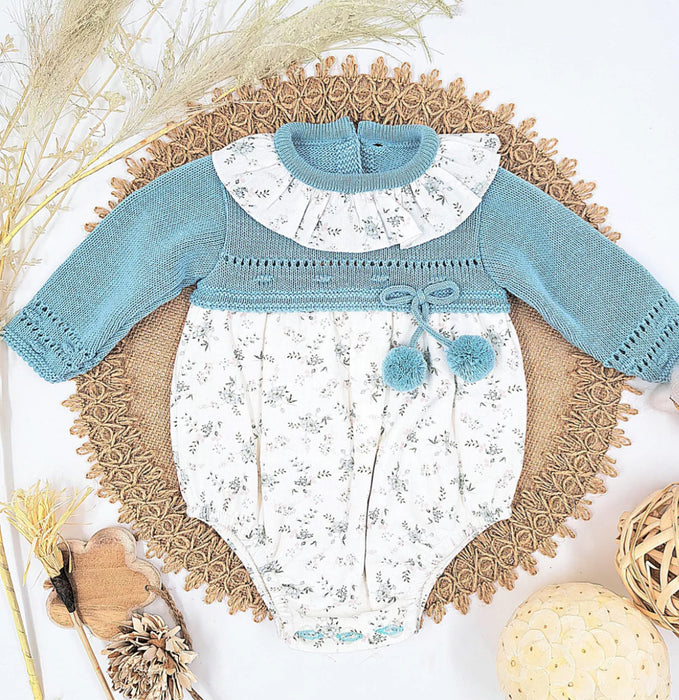 Spoil the mom with adorable items from our Spanish classic collection for the older baby girl and give her this beautiful baby gift basket.   
This layette contains: 
Green half knitted long sleeve romper with elasticated scalloped trim cuffs and cotton ruffle collar. The bottom half of the romper is a delicate flower print fabric finished with buttons down the back  to fasten. 

100% cotton white kimono bodysuit
Super soft and cuddly plush. 
 All our layettes come with a wooden or wicker basket.


Please note that some products in this layette might have limited 
stock quantities. In case any of the items is unavailable, we will 
replace it with the closest equivalent.