Travel day| baby gift | Newborn | boy gift| girl gift | 0-3 months | baby set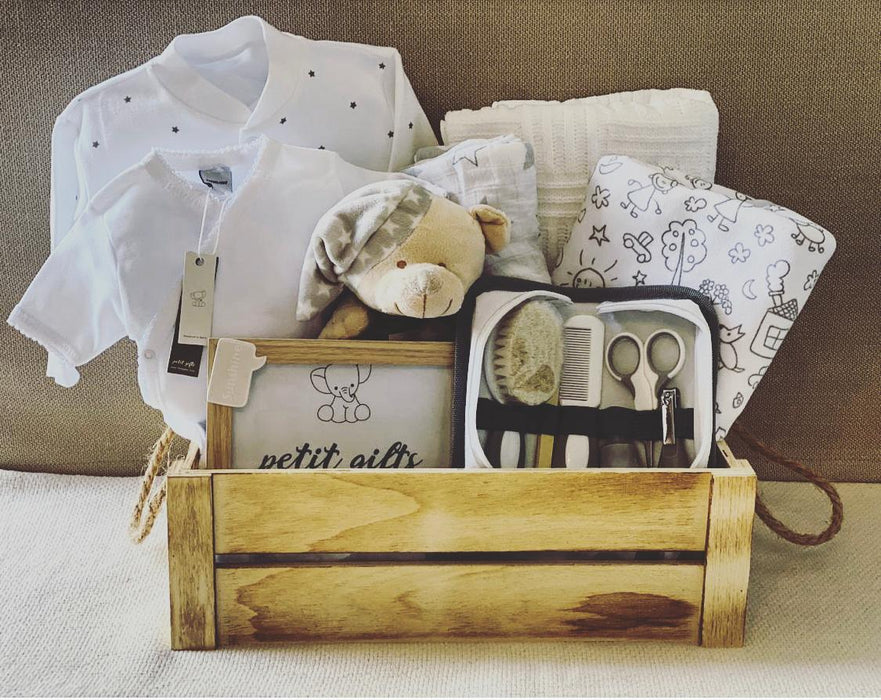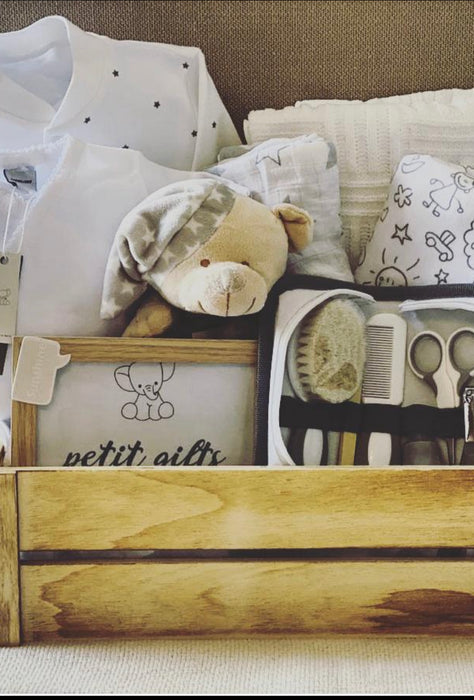 Looking for a perfect baby gift basket for a mom-to-be who's always on the go? 
We have the perfect layette for her upcoming little baby boy or girl!
This adorable baby basket has all the necessary (and not so necessary but irresistibly cute) items for the little baby boy or baby girl. 
This layette contains: 
100% organic cotton white all-in-one with grey star print
100% organic cotton white kimono bodysuit  
Handmade & extra soft white blanket 
Light grey muslin swaddle (star, dots or stripes)
100% cotton Swaddleme Swaddle with original coo print in grey, with extra comfy padded texture
Super soft reversible grey stars Teddy bear doudou
Complete baby travel set consisiting of soft brush, comb, scissors, nail clipper and nasal aspirator, all you need in a beautiful case!

Baby photo frame
 All our layettes come with a wooden or wicker basket.
Please note that some products in this layette might have limited 
stock quantities. In case any of the items is unavailable, we will 
replace it with the closest equivalent.