Cream Lemonade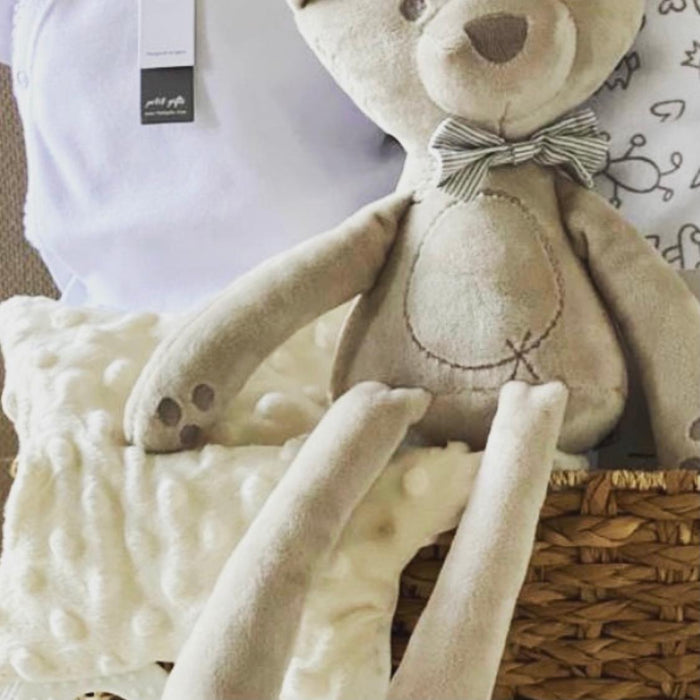 Tired of blue and pink? Go for cream!
Surprise the future mom with this layette and help her get started on the right foot when the new little prince or princess arrives... 
This layette contains: 
100% organic cotton white kimono bodysuit
Cuddly & super soft Teddy Bear
Reversible Star Doudou blanket (two tones of cream) 
100% cotton Swaddleme

 

Swaddle

 

with original coo print in grey, with extra comfy padded texture
White cotton muslin
 All our layettes come with a wooden or wicker basket.


Please note that some products in this layette might have limited 
stock quantities. In case any of the items is unavailable, we will 
replace it with the closest equivalent.